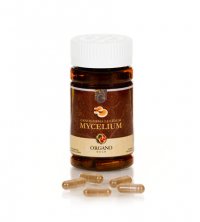 Pure Mycelium
Extracted from an 18-day old Ganoderma Lucidum mushroom with a naturally high concentration of Organic Germanium and Polysaccharides. Ganoderma Mycelium is also known to promote healthy circulation and oxygen supply.

Please Note: This item is sold through Taylor Family Practice and may be subject to an additional 24 hours shipping period.
*This statement has not been evaluated by the FDA. This product is not intended to diagnose, treat, cure or prevent any disease.